2.2. The usage of the past tense
2.2.1. The time representation of the past tense
The past tense expresses the past events and means the separation from the present, because M is put at the past. See the following figure of the past tense.

(1)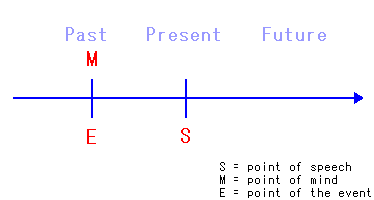 S is naturally put at the present and E is put at the past. M is also put at the past unlike the present tense, and it means the speaker's mind is put in it and separated from the present.