1.3. Summary of this chapter
We explained the meanings and the time relationship of the present tense in this chapter. The present tense of the essential meaning is the fact that we treat the events as the present fact.
The time representation of the present tense is as follows.

(30)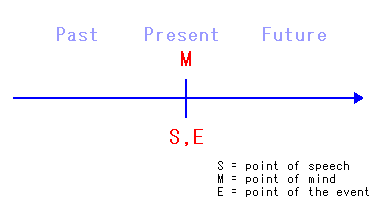 In the above, the three points, S, M and E are at the present. M of the speaker's mind at the present expresses the above essential meaning.